Who are we?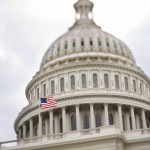 The Energy Producing States Coalition (EPSC) is a group of like-minded state legislators working together to develop positions and areas of common interest on policies and issues that affect domestic energy production and transmission. The group was founded in 2011 and currently includes legislators representing Alaska, Arizona, Arkansas, Colorado, Florida, Idaho, Indiana, Kentucky, Mississippi, Nevada, North Dakota, Ohio, Oklahoma, Pennsylvania, Texas, Utah, Wisconsin and Wyoming. These legislators work together to develop and advocate for sound public policy in areas of shared interests between energy producing states. EPSC uses its collective voice to help advocate for and increase domestic energy production for the betterment of our states' job creation and economic future.
EPSC's Guiding Principles:  Coalition members endorse the development of strategies and supporting actions that effectively support states' rights and domestic energy production as follows:
Promote Development of Domestic Energy Sources;
Streamline and Harmonize Energy-Related Regulatory Processes;
Influence Federal Energy-Related Policy from a Producer State Prospective;
Help develop New Energy Transmission Systems;
Promote Maximization of Existing Energy Sources; and
Act Cooperatively to Overcome Energy-Related Economic, Legal, Policy and Technology Challenges.
What we do.
In order to achieve true energy security as well as provide the greatest benefit to our economy, energy producing states must have the ability to develop policies and strategies which benefit responsible energy production. Coordination amongst the members of EPSC will enhance the success of these strategies.
The EPSC helps its members to share ideas and coordinate state policy objectives through face to face meetings and events. EPSC works to coordinate, streamline and simplify federal regulatory processes in the various members' states, with a focus on increasing efficiency and reducing redundancy. We work to increase state primacy where possible, and increase cooperation between state and federal agencies.
EPSC also seeks to use the collective voice of its members in negotiations and coordination with the federal government where it impacts our states. EPSC drafts official comments and letters on various federal actions and helps to work with federal legislators to develop legislation.