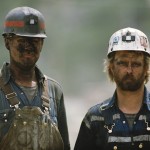 The EPSC membership supports the completion of the Keystone XL Pipeline.  The line will support the creation of more than 20,000 jobs in the U.S. – more than 13,000 construction jobs and 7,000 manufacturing jobs – representing work for pipefitters, welders, electricians, heavy equipment operators and other sectors in virtually every state in the U.S.
Since 2008, more than 100 open houses and public meetings have taken place in six states and the Department of State has received over 300,000 comments on the project. A draft, supplemental draft and Final Environmental Impact Statement have all been issued for Keystone XL, totaling over 10,000 pages of material. This is by far the most exhaustive and detailed review ever conducted of a crude oil pipeline in the U.S. The analysis concluded the project would have "no significant impacts" on the environment along its entire length.
Members of the EPSC wrote letters in support of the project to Secretary of State Clinton and are continuing to support the completion and approval of the project as the various segments of the pipeline are completed.